MENU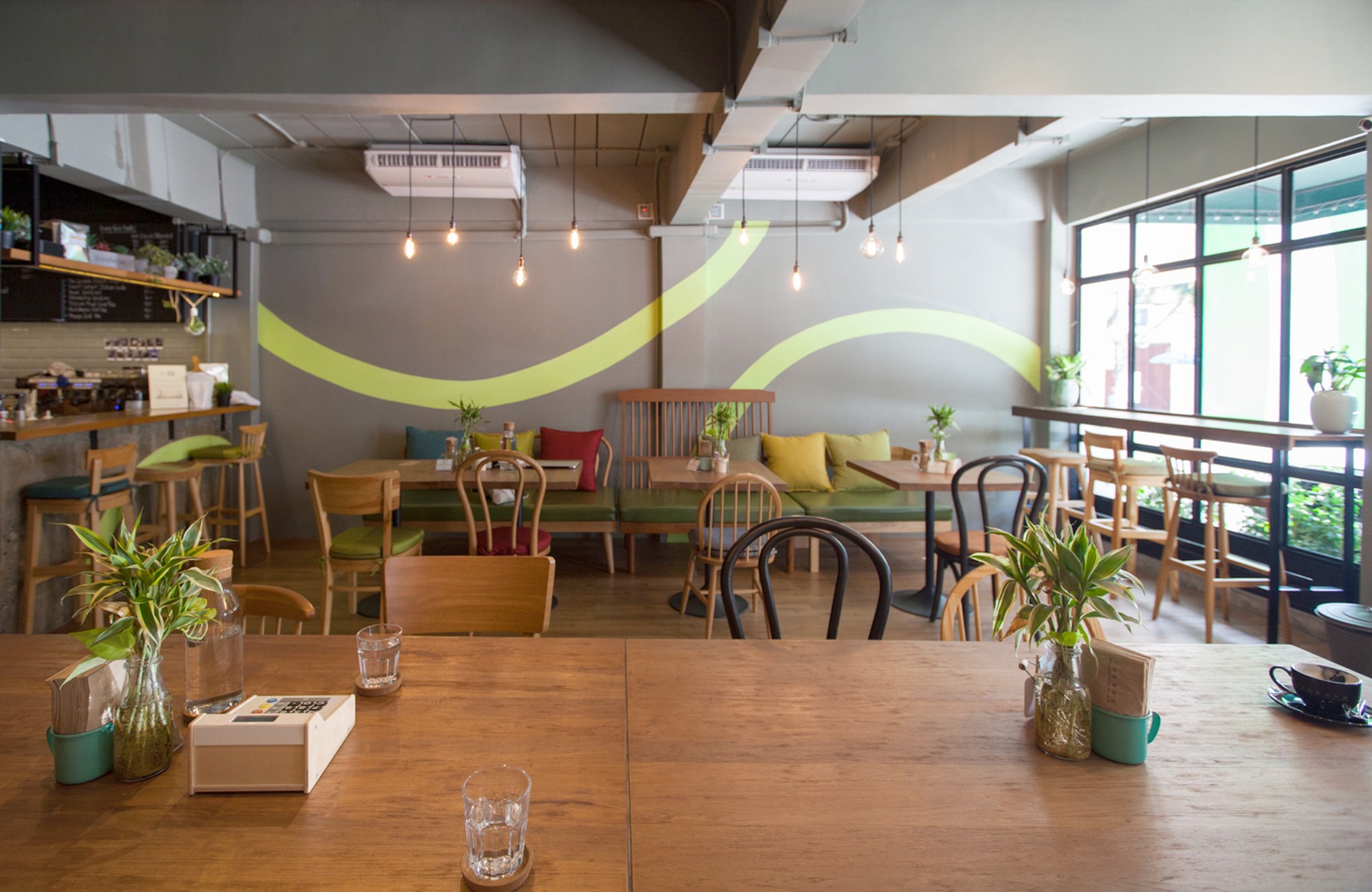 Location

Ekamai Soi 10, Bangkok, Thailand

Client

Steps With Theera

Type

Restaurant & Vocational training centre

Size

105 sq.m.

Status

Completed

Year

2016
A café serving vegan and allergy-free food is a part of a vocational training centre for individuals with learning difference and a real work environment for them. Initial brief was to have the café designed to be cool and contemporary for the trainees to feel proud training and working here.
Visit the site
The idea
Design narrative for this project was inspired by the dedication of the founders of the centre to create chances for equality for people with autism spectrum. The founders and team are like seed growers nurturing each trainee who are like unique individual seeds which are ready to grow when in a suitable environment with fertile soil, good water supply and in good hands. Hence shades of green, yellow and brown derived from trees, varieties of seeds and earth have become the colour scheme for the design. Abstract graphic wall painting is in a simplified leave form. All the chairs are made to be different by having made of different type of wood in different finish and design to reflect the
uniqueness of each trainee.