MENU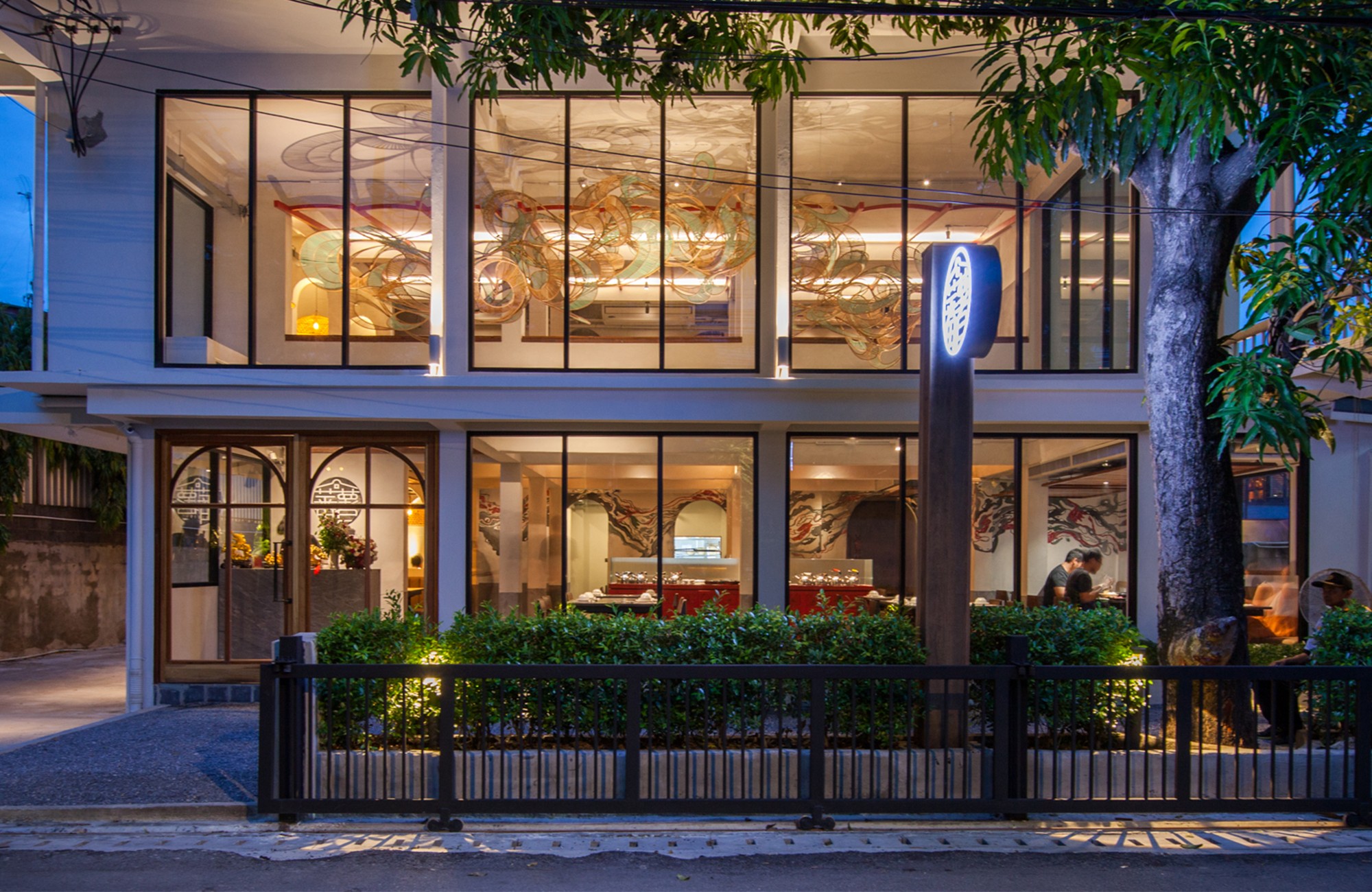 Location

Thonglor 23, Bangkok, Thailand

Client

Hungry Quokka Co., Ltd.

Type

Restaurant

Size

245 sq.m.

Status

Completed

Year

2019
Located in one of Bangkok's fine culinary hub, Hanji is founded by based on the owners' best efforts at representing authentic Taiwanese hot pot flavours that they fell in love with years before. A two- storey building, once a residence, was converted into a relaxing and comfortable dining environment providing 76 seats in total.
Visit the site
The design
The design was inspired by Erkan historical village of Penghu island of Taiwan which is located in Xiyu island of Penghu. Unique architectural features and nature around the village have become design elements of the restaurant including arches, floor tile pattern, ceramic ventilation blocks as well as the colour scheme of dark grey, light grey, sea green, and red which are the unique colour palette of the village.
Suspended installation artwork made from bamboo represents steam coming up from the hot pot which could be appreciated from both ground and upper floor while providing striking view when looking in from the street especially during the night.
Wall illustration reflects the pleasant smell of signature soup. The pattern was painted to surround the space to enhance the dining experience and harmonising visual and taste sensation.