MENU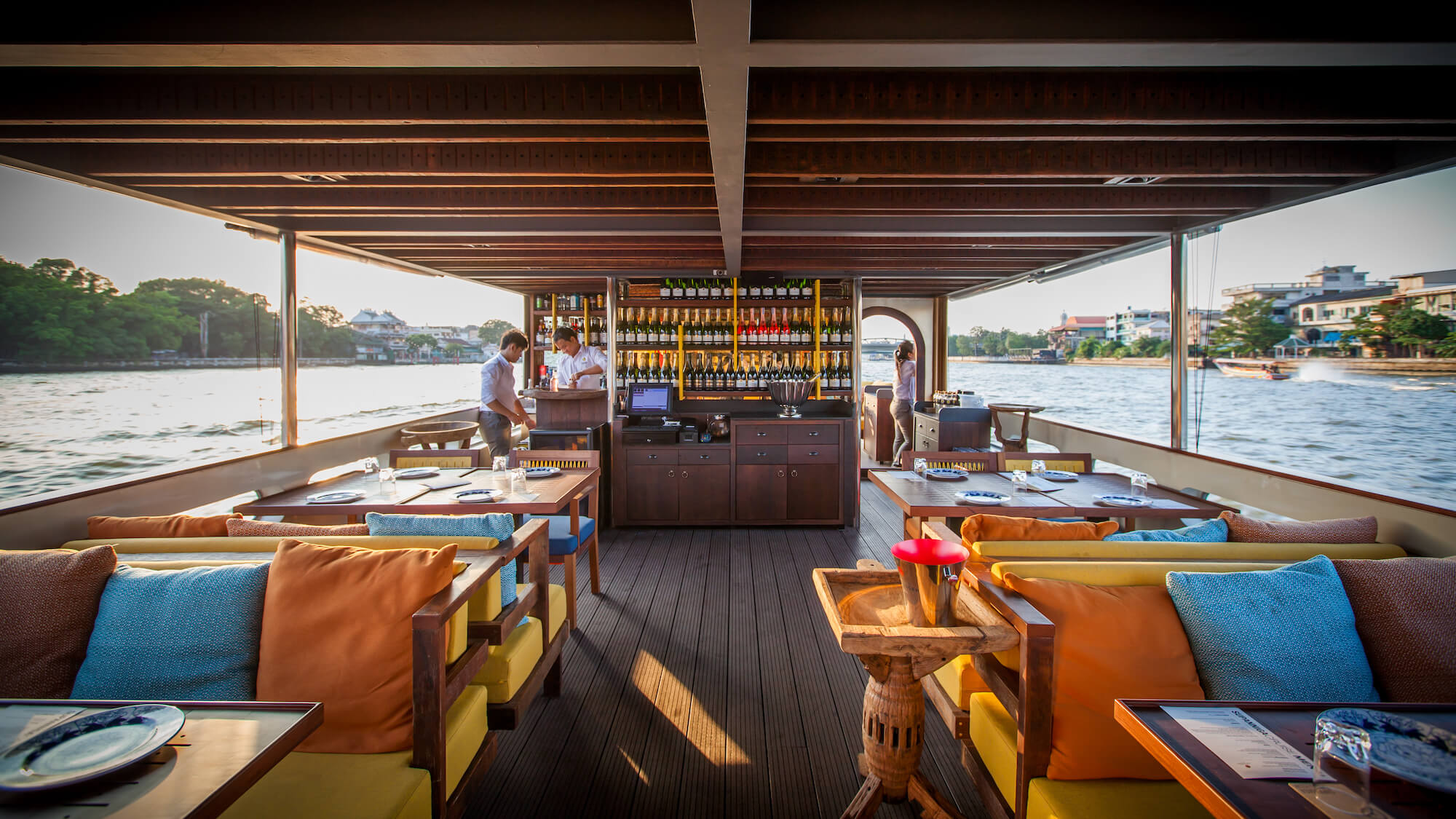 Location

Chao Phraya River, Bangkok, Thailand

Client

Supanniga Group

Type

Restaurant

Size

105 sq.m.

Status

Completed

Year

2016
Supanniga Eating Room is well-known for their culinary exploration combining passion in various cuisines and long lost recipes passing from one generation to another. Originally from Khon Kaen province in the 'Isan' (north-eastern) region of Thailand, Supanniga Cruise is the Eating Room's first dining cruise to introduce new dining experience along Chao Phraya River to visitors to Bangkok and locals looking for different perspective. The 40-seater cruise has 2-storey dining decks with a relaxation lounge at the front deck, a bar, and on-board prep kitchen.
Visit the site
The idea
Bringing together a brief to create a standout dining cruise with full Supanniga eating room's ambience and a French-designed boat with unique arch features, this cruise was set to become like an 'Isan-French' cruise. All seating are arranged along both side of the cruise for the customers to enjoy the river scenery with 360 degree view on the upper deck.
Throughout the cruise, elements from traditional north-eastern Thai house were brought together and translated into contemporary design elements. Lower deck ceiling is decorated with 'Feaum', reed of traditional mat weaving machine, mimicking house floor joists to create an atmosphere of dining under a traditional stilt house. Greyand-white stripe canvas ceiling adorns the upper deck to add a nautical touch. Upholstery are in the colour yellow of Supanniga group's brand identity colour, the colour orange of terracotta, and vivid aqua blue colour to reflect the river context which are well matched with Chao Phraya River surrounding and the Bangkok sunset sky accompanying with Supanniga's decorative signature elements of 'Mudmee silk' (unique north-eastern Thai silk) inspired partitions and 'Kraboum' (cooked sticky-rice cooling tray made of wood).