MENU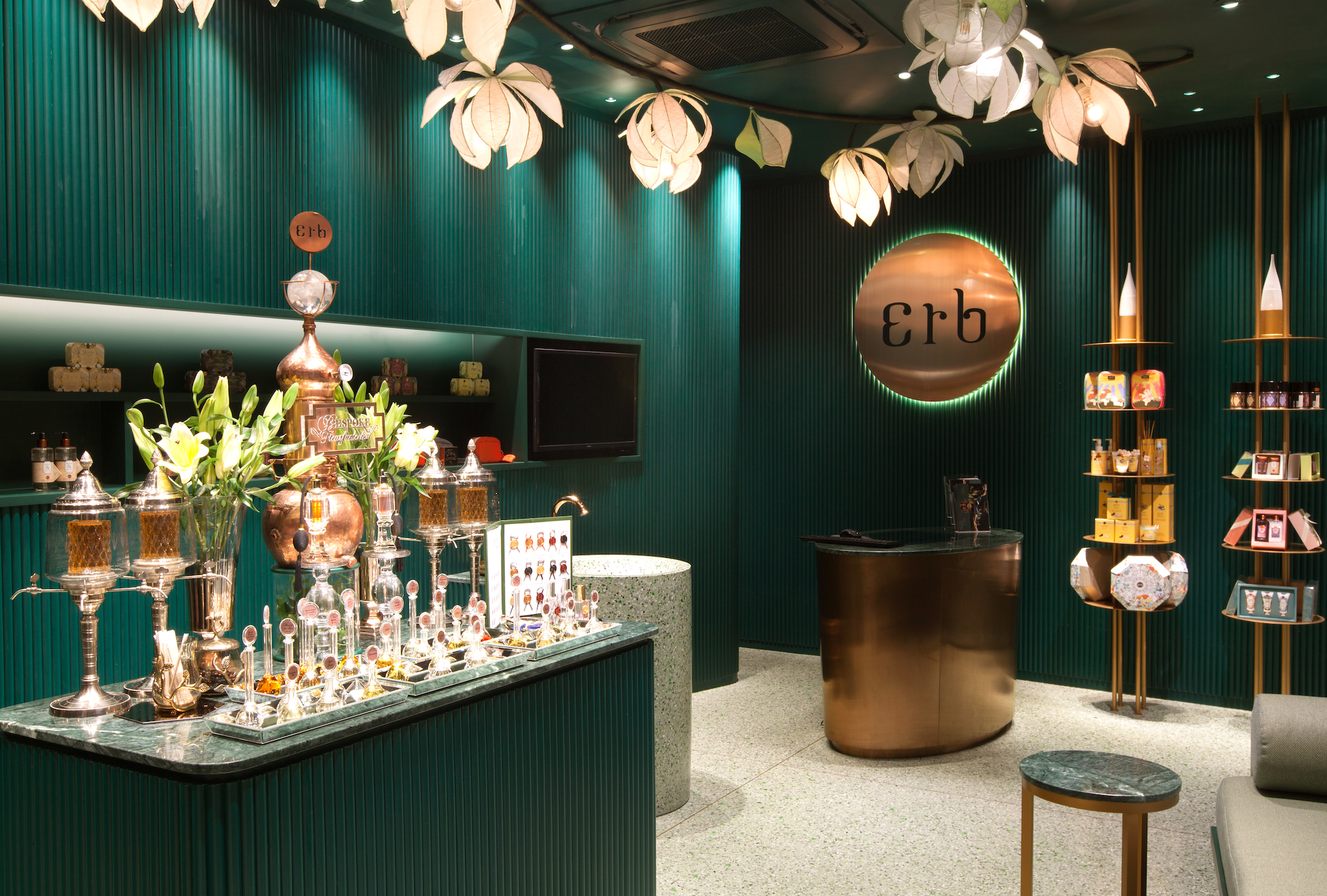 Location

Warehouse 30, Charoen Krung, Bangkok

Client

Palama-lapa Co.,Ltd.

Type

Spa

Size

256 sq.m.

Status

Completed

Year

2018
Located in a creative community situated in an old town district of Charoen Krung, Bangkok, ERB brand has established its first full-service spa providing variety of treatments with the brand's renowned signature products. Spanning across two storeys, the spa has retail-integrated reception, relaxation massage area and changing rooms on the ground floor and Thai massage area, single treatment rooms and double treatment suites on the upper floor.
Visit the site
The idea
Interpreting the name 'ERB', which is derived from Thai expression 'erb-im' meaning 'full and aglow with happiness', the space for this spa is to create the feeling of delight, embracing, and fullness, hence the single colour play for each space from floor, wall and ceiling to conceive immersive visual impact and provide a background to highlight the brand's products which come in neat and detailed packaging.
Inspired by ERB founder's idea to have this spa an ethereal space offering fresh and relaxing atmosphere in contrast with Bangkok's hot and humid weather on the outside, comes the concept of 'magical rainforest' where the weather is cool and cold mist is hanging in the air. Public areas are in rich deep green of the forest to reflect the concept while treatment rooms on the upper floor are in nude pink, a colour of calming, soothing and inner peace, for added surprise moment when the guests are stepping into the treatment rooms from the deep green corridor which was inspired by fun and playful character of the founder. ERB brand's identity colour of copper is applied to retail shelves and highlight items for added accent and luxury look.
Champaka blossom, one of the seven pollens used in products of ERB brand, is translated intofeatured decorative lighting element, crafted by Korakot Aromdee, an acclaimed Thai craft artist,used throughout the space to create a unique identity for the spa.